SAP Business One Global Helpdesk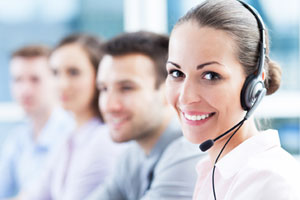 IBC (Inooga Business Consulting)  offers world class support throughout the Globe. With the increasing industry competition and implementation costs, IBC plays a pivotal role in providing the helpdesk service for SAR ERP, SAP B1 and TPiCS. It is important to take the necessary steps to optimize SAP, reduce Total Cost of Ownership (TCO), and improve end user satisfaction to get better business results.
IBC has built a dedicated global helpdesk service to help our clients with day-to-day support requirements.
We deliver SLA based, shared pool, dedicated resource or on-demand options. Our issue management system, along with a combination of global services provides you with a cost effective means of supporting your application anytime after your go-live date. Our strong competency in all areas of SAP ERP, SAP B1 and TPiCS combined with a robust support methodology and in-house tools accelerates the support transition process.
IBC Offerings:
Functional/Technical production support
Hosting and help desk services
SAP Software Maintenance support
Flexible global delivery: on-site/off-site/off-shore/near-shore
Support for enhancement projects and production environments
Robust support and transition methodology for help desk and production support setup
In-house tools and templates to accelerate the support and transition.
24 Hours (Round the clock)
7 Days a week
Support Contact Media ( Skype, Email, Phone and Fax)
Issue Types in System Business Object ( Q & A / Inquiry, Settings, Crystal Reports Add-on etc)
Citrix basic support (Session Management and Password reset )